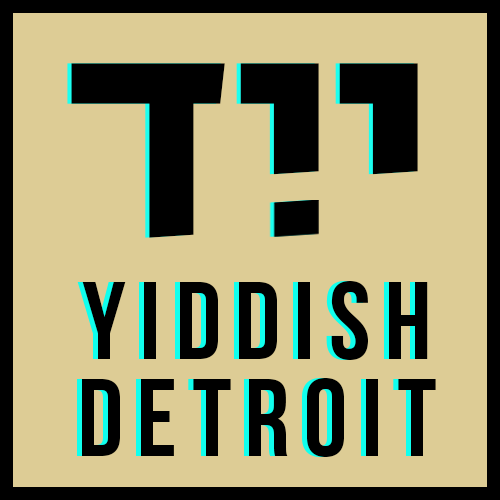 YIDDISH DETROIT is a conceptual space for Yiddish arts and culture located in the city of Detroit, focused on theater and socioeconomic justice activism.
Detroit was, for quite some time, a production center for Yiddish culture alongside cities such as Chicago and Los Angeles, second only to the Jewish-American megatropolis of New York City. Until 1937, Detroit even had its own well-renowned Yiddish-language theater, located on 12th Street and operated by Abraham Littman.
However, as white flight and structural racism depressed Detroit's economy and depleted its population, Jewish culture within the borders of Detroit itself shifted outward to the suburbs. Nowadays there is only one functioning synagogue inside Detroit, where there were once dozens.
With interest in Detroit and in Yiddish on the rise, we believe it is high time to create a new home for Jewish art and culture in Detroit - in Yiddish! But that's not all - We aim to make YIDDISH DETROIT a space that transcends art and ethnicity, providing a communal space for diverse groups of Detroiters to utilize in their battles for social, racial, and economic justice.
Yiddish has a long, proud history of revolution through language and art.
YIDDISH DETROIT hopes to continue that tradition here in the Motor City.